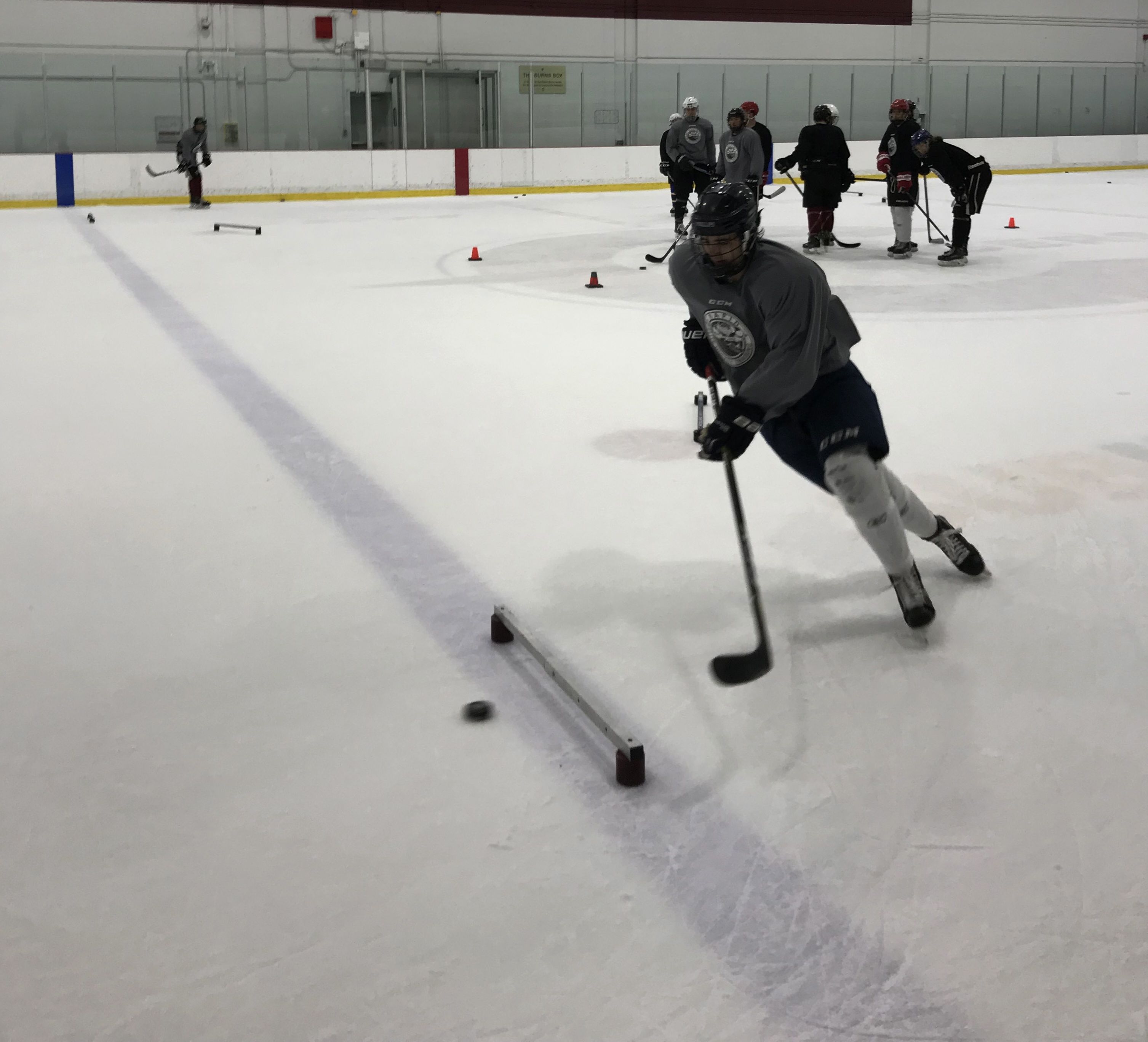 Centered around the growth of the individual, our focus at RHD is to build from the ground up. From our youngest athletes to our pros the fundamentals never get over looked. Through our detail oriented and correctional approach our athletes are built to be technically sound in all aspects of the game. Our emphasis on skating, puck handling and shooting allows our players to grow their game and get to the next level.
Once our athletes have the proper fundamental skill sets, we teach them the application of these skills in game like settings and situations.
Skating
Skating is and will always be the foundation of hockey. RHD truly believes that skating is the X factor when it comes to taking your game to the next level. At RHD we work from the ground up when it comes to the principles of skating and it's various components.
EFFICIENT:
Achieving maximum productivity with minimum wasted effort or expense.
The X factor at RHD is to build efficient skaters. Through our detail oriented and correctional approach, our structure to develop elite skaters is the core of our company.
Shooting
At any moment or in any situation, an elite shooter can be the difference maker during the course of a game. Whether it be, shooting off the rush in stride or quickly putting a puck on net off a pass from a two-touch shot, having the proper techniques and mechanics when shooting is important.
Whether it be a forward or defense, the wide variety of different shot options can seem overwhelming. At RHD we focus on the techniques and mechanics of shooting to build fundamentally sound shooters. We focus on game like settings and situation along with proper repetition to build goal scorers.
Puck Handling
PROGRESSION:
The process of developing or moving gradually towards a more advanced state.
When it comes to puck handling, RHD has the mindset that you need to walk before you can run. Stationary puck handling allows for a proper foundation of hand and arm movements when teaching different skills to our athletes. Proper skills and a strong understanding of those skills will allow our athletes to start "running" at game like speeds without questioning their abilities. A strong base and proper fundamentals allow our athletes to grow and excel during games, rather than be "practice players".
Our goal when teaching puck handling is "game performance skills," with a philosophy of challenging these "skills" through small space games and situations. From our stationary work to our full speed drills, the emphasis is to teach our athletes how to manage the puck through game like simulation.